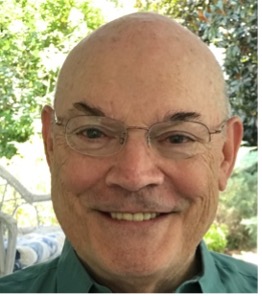 Phil Moeller is a veteran journalist and has won a Gerald Loeb award for distinguished business and financial journalism.
Phil coauthored the New York Times bestseller Get What's Yours: The Secrets to Maxing Out Your Social Security with Larry Kotlikoff and Paul Solman.
Phil is the author of two companion volumes––
Get What's Yours for Medicare: Maximizing Your Coverage, Minimizing Your Costs
Get What's Yours for Health Care: How to Get the Best Care at the Right Price
He wrote the "Ask Phil" feature for PBS NewsHour and has also worked for Money and US News & Report as well as several highly regarded newspapers.
Phil tracks the latest Medicare developments in his newsletter on Substack.

A Note from Phil about the Medicare Coach Service:
We can do many things to prepare for our later years. But two decisions top my list: making the best-informed decisions about Social Security and Medicare.
These two programs are the bookends of a successful retirement, so getting them "right" is essential.
That's why I followed up our Social Security book with a separate book explaining how Medicare works. I also began my newsletter to provide Medicare updates so that readers can always have up-to-date information about the program.
As your Medicare Coach, I will educate you about the following key decisions and more:
How and When to Enroll. Medicare has multiple and often confusing enrollment periods. Get them wrong and it can cost you big time in terms of penalties, the wrong coverage, or even no coverage at all!
The A, B C and D of Medicare. Phil will explain the different parts of Medicare and how they work.

Hospital Insurance
Doctor and Health Provider services, outpatient care, medical equipment
Medicare Advantage
Prescription Drug Coverage

How to Choose a Medicare Plan. Do you want Original Medicare, a Medigap supplement plan, a Part D drug plan, or a Medicare Advantage plan that includes supplemental protection and a drug plan?
What Medicare Covers and What It Doesn't. Medicare is a comprehensive insurance program––but figuring out how it works can be challenging. Knowing what's not covered is incredibly important.
How to Navigate Medicare's Annual Enrollment Periods. Medicare lets you change coverage every year with no penalties. That's a terrific option. But most people don't take advantage of this opportunity. I'll explain how this works.
How Medicare Supplement Plans Work. Medicare coverage is limited. Supplement plans can fill the gap. Choosing the right plan is critical. You can get stuck with it forever. Supplemental plans can charge based on pre-existing conditions making switching plans too expensive.