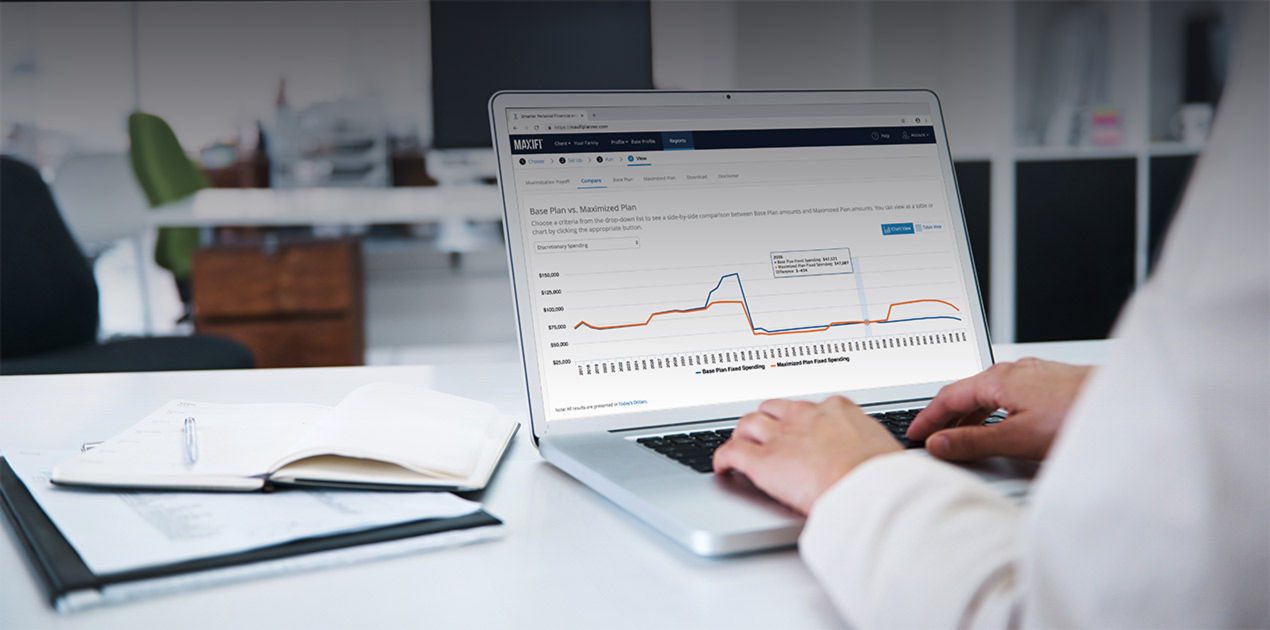 Smarter
financial decisions begin with
smarter software
MaxiFi



Other personal financial planning tools ask you to guess: How much do you need for a secure financial future?
MaxiFi ends the guesswork.
It's the only personal financial and retirement software powerful and accurate enough to calculate your highest sustainable living standard — starting today — with a plan to maintain and raise that amount — for life.
Peace of Mind
MaxiFi analyzes your financial future. It calculates a spending, saving and insurance plan to maintain and protect your living standard for life.
More Money
MaxiFi can raise your lifetime spending by tens to hundreds of thousands of dollars by optimizing Social Security, lowering lifetime taxes, and more.
Smarter Decisions
Changing jobs? Moving homes? Planning retirement? See how big decisions impact your living standard––now and for the rest of your life with our personal financial planning software.
Secure Your Financial Future with State-of-the-Art Software
MaxiFi — the most powerful personal financial planning engine
Time Tested Over 20 Years
Developed by one of the world's leading economists, Laurence Kotlikoff, our software has been powering personal financial plans for 20 + years.
Learn More
We Only Sell Software
We don't sell or advertise financial products or provide your data to anyone. Our only goal is helping you make better, more accurate, and more informed personal financial decisions.
Learn More
Your Data is Secure
Bank-level security and industry best practices secure your data. MaxiFi doesn't require Social Security numbers or other personally identifiable information.
Learn More
Easy to Use
MaxiFi is web based and works on all devices. User tips are included throughout the software and our knowledgeable customer support team is ready to help.
Learn More
MaxiFi — the most powerful personal financial planning engine