Jay Abolofia, PhD, CFP®, is a fee-only, fiduciary and independent financial planner and the Founder of Lyon Financial Planning LLC.
Jay is an economist and Certified Financial Planner™ professional. He is a member of the National Association of Personal Financial Advisors.

A Note from Jay about the Co-Pilot Service:
Everyone needs a quality financial plan. Learning to use new software, let alone the ins and outs of personal finance theory, can be daunting and time consuming. Explaining difficult concepts in a clear and concise manner is one of my greatest passions. Helping others find solutions to challenging problems is incredibly rewarding.
I have spent years using economics-based planning and MaxiFi Planner with my clients at Lyon Financial Planning, from young couples just starting out to those transitioning to retirement and beyond. It is the only way to accurately solve for, and discover meaningful ways to increase, your highest affordable living standard–whereas conventional planning does nothing more than guess.
As your Co-Pilot, I guide you through the construction, interpretation and optimization of your MaxiFi financial plan. This involves helping you:
Get Organized. I provide a checklist to help you gather the financial information necessary to create your plan.
Create a Base Profile. I help you input accurate financial data and assumptions to develop your Base Profile.
Create Alternative Profiles. I help you identify and create meaningful what-if scenarios to help you quantify the financial trade-offs involved in life's biggest decisions.
Review and Analyze Reports. I help you interpret and clarify your plan's results.
Optimize Profiles. I help you refine your plan to raise your living standard without taking unnecessary risks.
Whether you're new to financial planning or a bona fide expert, I am looking forward to being your Co-Pilot. During your Co–Pilot session, I will not provide specific financial or investment advice.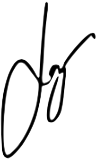 Jay Abolofia
Founder
Lyon Financial Planning