Our webinars help you get the most from our software
MaxiFi Webinars
WHEN CAN I RETIRE? AND, WHAT'S MY "NUMBER"?
Presented by RICK MILLER, PhD, CFP®
CEO of Sensible Financial
Wednesday, August 12, 2020 | 2:00 P.M. EDT
Answering the Important Questions . . .
How can I tell if I am "on track"?
Does it matter how long I live?
If I claim Social Security benefits later can I actually retire earlier?
What impact will Social Security benefit reductions have?
Join Rick for an in-depth review to help you take advantage of everything MaxiFi has to offer.
Please feel free to invite friends, family and colleagues to attend by sharing this web page.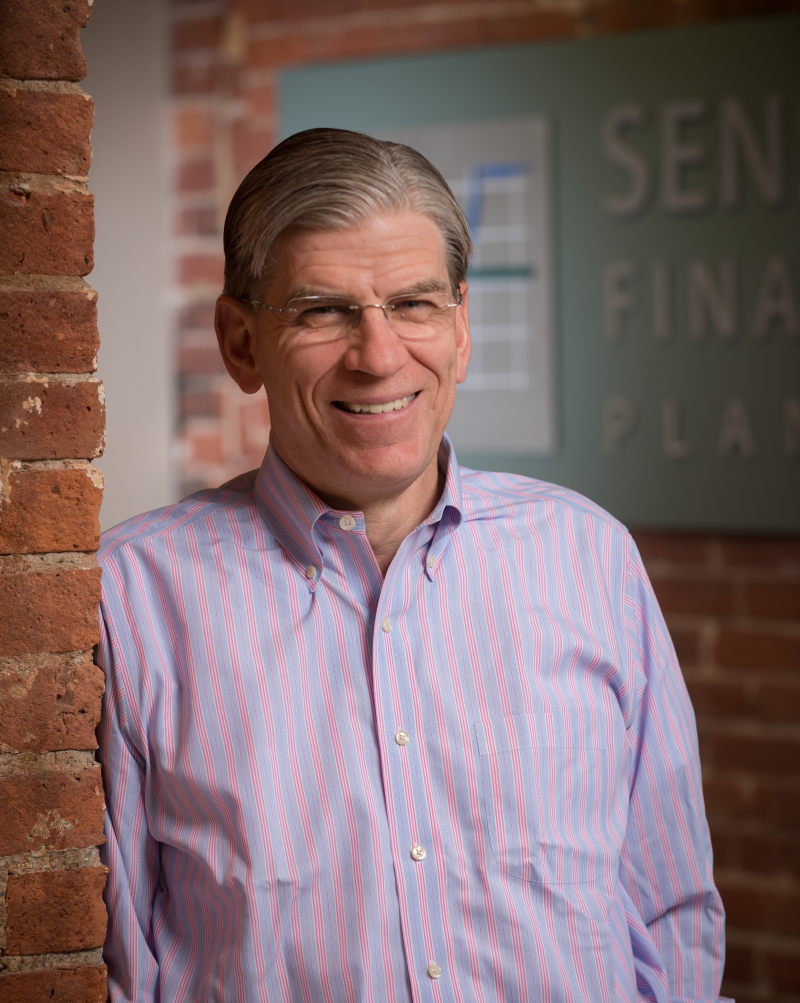 Rick uses his Ph.D. in Economics from the University of Chicago to help clients realize their financial dreams. Rick is a strong advocate of the Life Cycle Planning and Investing approach. He is a NAPFA member and has served on the faculty of NAPFA University. He has also served on a CFP® Board of Standards task force.
Rick has been quoted in the Wall Street Journal, the Boston Globe, Businessweek.com, NPR's Nightly Business Report, and other local and national media, and is a Forbes.com contributor.
Recent Webinars
Putting MaxiFi to Work for You (May 5, 2020) Watch the Video
Q & A - Putting MaxiFi® to Work for You (May 5, 2020) Watch the Video
Build a Financial Plan That Puts You In Control (June 3, 2020) Watch the Video
Q & A - Build a Financial Plan That Puts You in Control (June 3, 2020) Watch the Video
Getting Richer with Little or No Risk (June 17, 2020) Watch the Video
Q & A - Getting Richer with Little or No Risk (June 17, 2020) Watch the Video
Presentation to RSSA (Registered Social Security Analyst) on Social Security MMSS (July 15, 2020) Watch the Video
Q & A - Presentation to RSSA (Registered Social Security Analyst) on Social Security MMSS Q and A Watch the Video
Investment & Spending Decisions Using MaxiFi (July 17, 2020) Watch the Video
Q & A - Investment & Spending Decisions Using MaxiFi Q&A Watch the Video
Presentation to XYPN -- Comparing Economics Based and Conventional Planning (July 14, 2020) Watch the Video
Q & A - Presentation to XYPN -- Comparing Economics Based and Conventional Planning Q&A Watch the Video
Presentation to XYPN -- Finding Safe Ways to Maximize Your Clients' Lifetime Spending (July 22, 2020) Watch the Video
Q & A - Finding Safe Ways to Maximize Your Clients' Lifetime Spending Q & A Watch the Video
Getting Started is Easy
It's all online—No software to download or install
Runs on Mac, Windows, Linux—all computers, tablets, and smart phones
Minimal, user-friendly data entry
Helpful, responsive customer support
Safe and secure