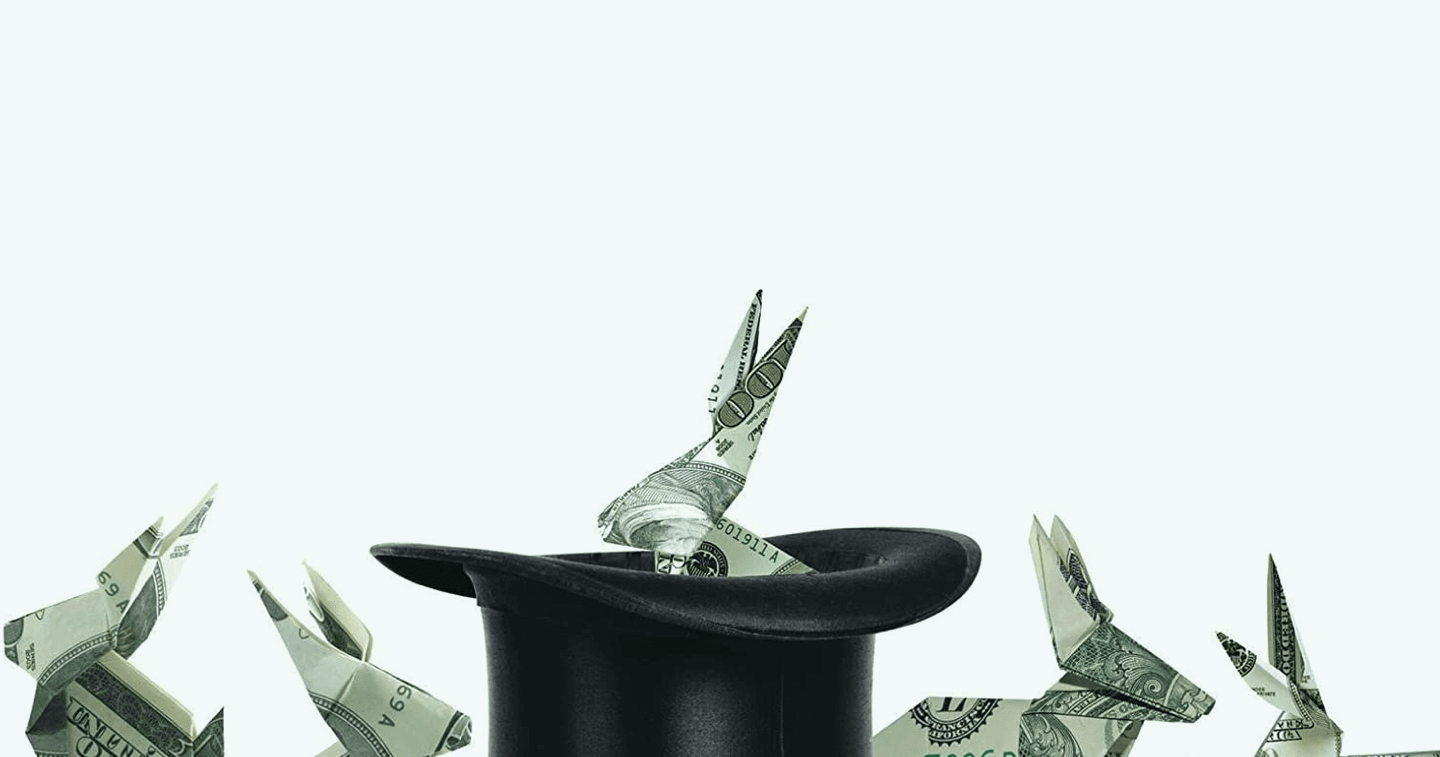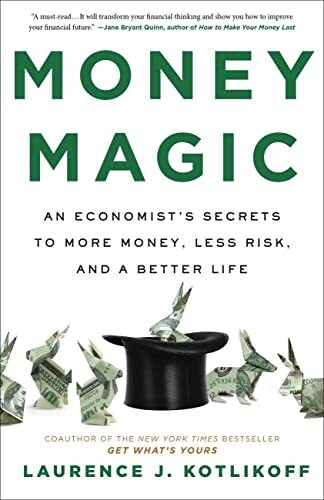 NEW!
Unlock Money Magic!
Read My New Book
Laurence Kotlikoff
Professor of Economics, Boston University
President, Economic Security Planning, Inc.
"Money Magic is a must-read. An unconventional and entertaining page-turner, it will transform your financial thinking and show you how to improve your financial future."
- Jane Bryant Quinn, author of How to Make Your Money Last
Laurence Kotlikoff, one of our nation's premier personal finance experts and coauthor of the New York Times bestseller Get What's Yours: The Secrets to Maxing Out Your Social Security, harnesses the power of economics and advanced computation to deliver a host of spellbinding but simple money magic tricks that will transform your financial future. Each trick shares a basic ingredient for financial savvy based on economic common sense, not Wall Street snake oil. Money Magic offers a clear path to a richer, happier, and safer financial life. Whether you're making education, career, marriage, lifestyle, housing, investment, retirement, or Social Security decisions, Kotlikoff provides a clear framework for readers of all ages and income levels to learn tricks like:
How to choose a career to maximize your lifetime earnings (hint: you may want to consider picking up a plunger instead of a stethoscope).
How to buy a superior education on the cheap and graduate debt-free.
Why it's smarter to cash out your IRA to pay off your mortgage.
Why delaying retirement for two years can reap dividends and how to lower your average lifetime tax bracket.
Money Magic's most powerful act is transforming your financial thinking, explaining not just what to do, but why to do it. Get ready to discover the economics approach to financial planning—the fruit of a century's worth of research by thousands of cloistered economic wizards whose now-accessible collective findings turn conventional financial advice on its head.
Kotlikoff uses his soft heart, hard nose, dry wit, and flashing wand to cast a powerful spell, leaving you eager to accomplish what you formerly dreaded: financial planning.
"A must-read book that has valuable information for just about everybody…If you don't save more than the price of this book, there is something seriously wrong with you."
Forbes
"Provocative…worth checking out…offers clear economic advice and humorous anecdotes… Best of all, Kotlikoff enjoys playing the financial-advice iconoclast."
The Washington Post
"Money Magic is financial Freakonomics, delivering non-stop financial shockers –– all based on common economics sense. You'll love this amazing book. It's full of wit, wisdom, and startling paths to a better financial life."
John Mauldin
Author of Thoughts from the Frontlines
"Money Magic is funny, ironic and an easy, brilliant read – all great things in a book about personal finance. But Kotlikoff does so much more. He shows us that true personal finance is about real-life decisions we can make. He shows us how to make them. Those choices are wildly powerful, often contrary to convention, and deeply empowering. Money Magic can literally change your life."
Scott Burns
Personal finance columnist
"Fact-filled, wisdom-filled, Money Magic is quite probably the best financial advice book ever written. You can read it for Laurence Kotlikoff's sage advice, which tells how to manage your finances for a happier, better life. You can also read it for fun: there is a laugh on almost every page. You should read it for both."
George Akerlof
Nobel Laureate in Economics, 2001 and co-author of Phishing for Phools
"Money Magic is a delightful book. With wit and wisdom, Kotlikoff delivers rich economic insights, concrete advice, and hard-nosed, yet soft-hearted guidance on financial planning, all well-grounded in the science of finance. It will change your financial thinking and improve your financial life. Wherever in the lifecycle—beginning student to beginning retiree, the reader is in for a treat: Bon Appetit!"
Robert C Merton
Armstrong Financial Strategies, Cheshire, CT
The New York Times Bestseller, Get What's Yours!
Social Security law has changed! Get What's Yours has been revised and updated to reflect new regulations that took effect on April 29, 2016.
Get What's Yours has proven itself to be the definitive book about how to navigate the forbidding maze of Social Security and emerge with the highest possible benefits. It is an engaging manual of tactics and strategies written by well-known financial commentators that is unobtainable elsewhere. You could try reading all 2,728 rules of the Social Security system (and the thousands of explanations of these rules), but academia's Kotlikoff, the popular press's Moeller, and public television's Solman explain the Social Security system just as comprehensively, and a lot more comprehensibly. Moreover, they demonstrate that what you don't know can seriously hurt you: wrong decisions about which Social Security benefits to apply for cost individual retirees tens of thousands of dollars in lost income every year. (Some of those people are even in the book.)
Changes to Social Security that take effect in 2016 make it more important than ever to wait as long as possible (until age 70, if possible) to claim Social Security benefits. The new law also has significant implications for those who wish to claim divorced spousal benefits (and how many Social Security recipients even know about divorced spousal benefits?). Besides addressing these and other issues, this revised edition contains a chapter explaining how Medicare rules can shape Social Security decisions.
Many other personal-finance books briefly address Social Security, but none offers the full, authoritative, yet conversational analysis of Get What's Yours.
Get What's Yours explains Social Security benefits through basic strategies and stirring stories. It covers the most frequent benefit scenarios faced by married retired couples; by divorced retirees; by widows and widowers. It explains what to do if you're a retired parent of dependent children; disabled; an eligible beneficiary who continues to work. It addresses the tax consequences of your choices, as well as the financial implications for other investments. It does all this and more.
There are more than 52 million Americans aged 54 to 69. Ten thousand of them reach Social Security's full retirement age of 66 every day. For all these people—and for their families and friends—Get What's Yours has proven to be an invaluable, and therefore indispensable, tool.
REVISED!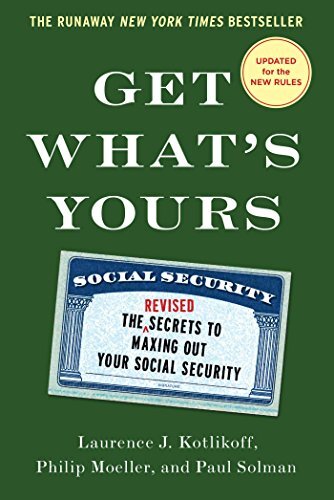 Get What's Yours!
New York Times Bestseller
"Getting smart about Social Security can put tens of thousands of extra dollars in your pocket. With that in mind, start by reading, Get What's Yours. . . . The book translates—into often-entertaining English—the many convoluted rules that make up the Social Security program. . . . [Does] a great job of helping you make sense of, and get the most from, Social Security. . . . Invaluable."
Glenn Ruffenach
The Wall Street Journal
"This practical guide to navigating the Social Security system cuts through the fat (there are more than 2,500 rules associated with the benefit) and covers everything from how to file for social security to the strategies for claiming the highest possible income. . . . Useful for anyone approaching retirement."
Concepción de León
The New York Times
"An indispensable and surprisingly entertaining guide for anyone who is retiring or thinking of retiring with all of the Social Security benefits they've earned."
Jane Pauley
"I love this book! Seriously! Who could ever guess that reading about Social Security could be this entertaining? And if you think you know enough about the subject, you would be wise to think again. Smartly written by an all-star, financial expert dream team, the engaging, down-to-earth prose makes Get What's Yours the definitive guide to maximizing what is, for many, the most important retirement asset by far. From determining the best age to claim (hint: it's not what you've been told) to figuring out the intricacies of spousal benefits to avoiding the 'gotchas' that can reduce your checks, this must-read guide is truly that. And don't be surprised if you actually enjoy it!"
Beth Kobliner
Author of Get a Financial Life
"Choosing when to take Social Security is one of the biggest decisions of your life. By doing it right, you can add hundreds of thousands of dollars to your lifetime income and leave more money for your spouse as well. This great book tells you how . . . and it's funny, too!"
Jane Bryant Quinn
Author of Making the Most of your Money NOW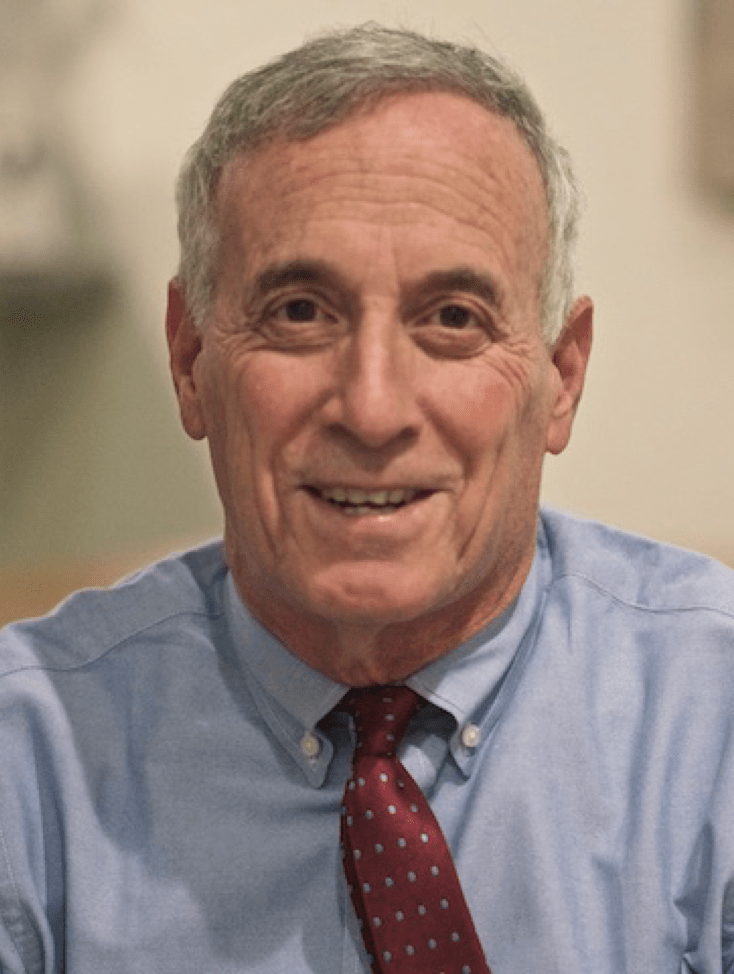 Laurence Kotlikoff is a professor of economics at Boston University, Fellow of the American Academy of Arts and Sciences, Fellow of the Econometric Society, Research Associate of the National Bureau of Economic Research, president of Economic Security Planning, Inc., and director of the Fiscal Analysis Center.
A New York Times bestseller author, he has written nineteen books and hundreds of professional articles and op-eds. He is a frequent television and radio guest. His columns have appeared in the New York Times, Wall Street Journal, London Financial Times, the Boston Globe, Bloomberg, Forbes, Yahoo.com, Fortune, and other major publications. In 2014, The Economist named him one of the world's 25 most influential economists.